How can we do community consultation differently?
Join Mhairi, Mymuna and Shoruk on Friday 26 May between 11am-1pm at the Grange Pavilionfor the launch of our Community Voices Cardiff report as part of Community Consultation for Quality of Life (CCQoL) research.
We'll be reflecting on what we learned from a year of in-person, online, individual and public conversations, events and workshops, and sharing recommendations for inclusive community involvement. Cardiff Council's Planning Officers will also be available to explore collaborative next steps for community involvement in planning Cardiff's future.
Vegetarian / Vegan lunch will be provided. To help us plan catering, please register on Eventbrite: https://communityvoicescardiffreportlaunch.eventbrite.co.uk
The launch of the Community Voices Cardiff report is supported by Cardiff University.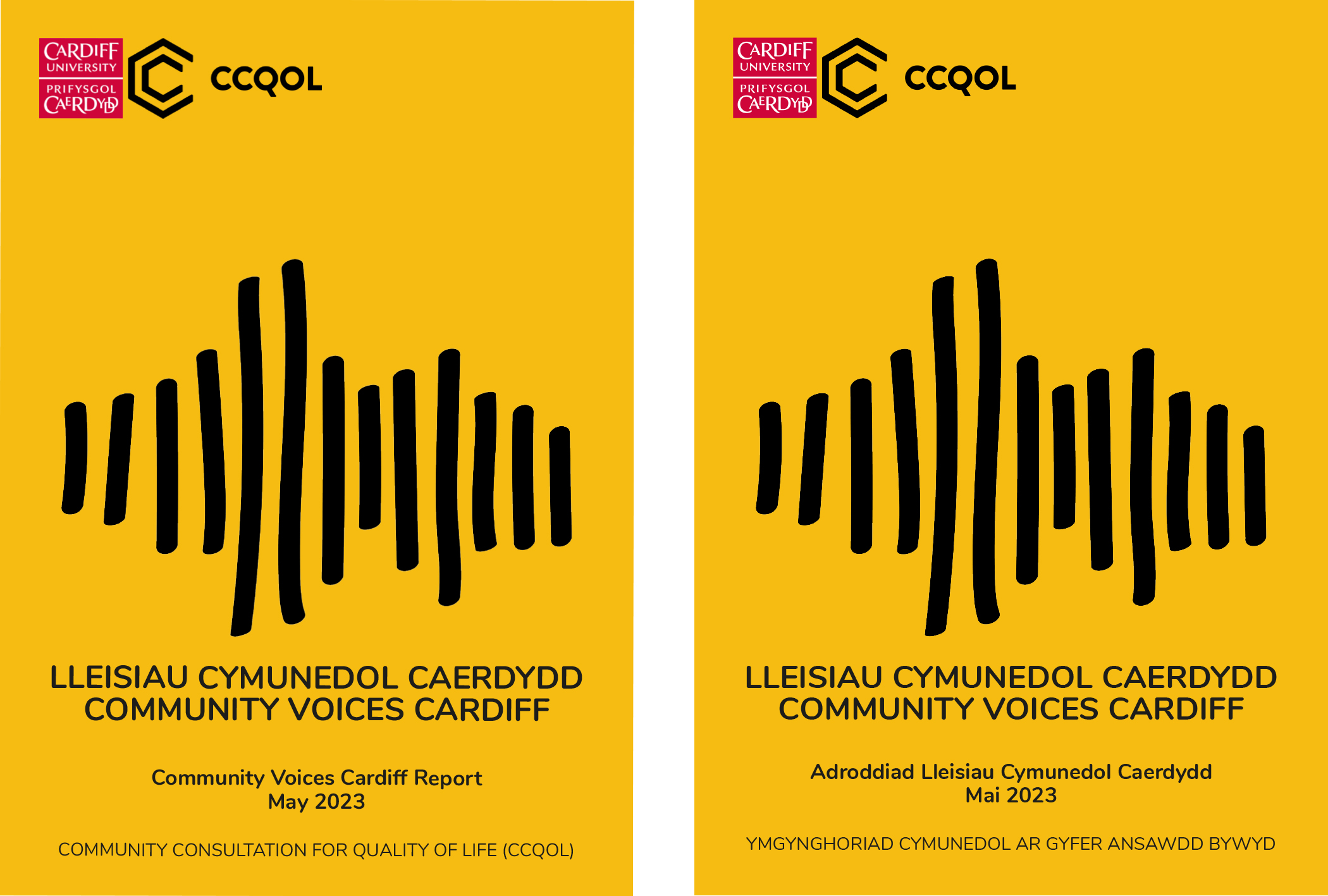 Sut allwn ni gynnal ymgynghori cymunedol mewn ffordd wahanol?
Ymunwch â Mhairi, Mymuna a Shoruk ddydd Gwener 26 Mai rhwng 11am-1pm ym Pafiliwn Grangear gyfer lansiad ein hadroddiad Lleisiau Cymunedol Caerdydd yn rhan o ymchwil yr Ymgynghori Cymunedol er Ansawdd Bywydau (CCQol).
Byddwn yn myfyrio ar yr hyn a ddysgwyd yn dilyn blwyddyn o sgyrsiau unigol a chyhoeddus, digwyddiadau a gweithdai, a gawsant eu cynnal wyneb yn wyneb ac ar-lein, ac yn rhannu argymhellion ar gyfer cynnwys y gymuned mewn modd cynhwysol.
Bydd Swyddogion Cynllunio Cyngor Caerdydd hefyd ar gael i drafod y camau cydweithio nesaf i gynnwys y gymuned wrth gynllunio dyfodol Caerdydd.
Darperir cinio llysieuol / Figan. I'n helpu ni i gynllunio arlwyo, cofrestrwch ar Eventbrite: https://communityvoicescardiffreportlaunch.eventbrite.co.uk/
Cefnogir lansiad adroddiad Lleisiau Cymunedol Caerdydd gan Brifysgol Caerdydd.